How do I restart my Dedicated Server through my Plesk Contol Panel?
While troubleshooting an issue with your dedicated server and you need to restart it, you can do this easily from you Plesk Control Panel as follows:
Firstly, log into your server's Plesk Contol Panel as Admin.
Next, click "Tools & Settings".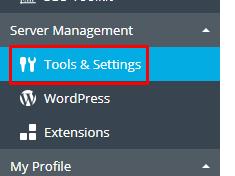 3. Then, click "Restart Server" under Server Management.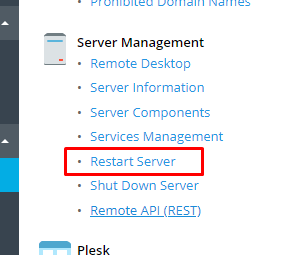 4. Lastly, wait for server to restart.
     While usually a restart takes less than 5 minutes, in some cases, it may take longer if the           server performs a file system check on startup.