Singapore Windows VPS Hosting
Discover Windows VPS Hosting from Casbay
Malaysia Windows VPS Hosting
Get Fully Virtualized Windows Virtual Server
Located in Malaysia, Casbay offers superior connectivity across Asia for their Windows VPS. As cloud computing's VPS server market in Asia is still in its early stages, many aspiring developers begin writing code and look for a virtual server. A Malaysia virtual windows server is a convenient choice for business owners in Asia and its neighboring regions, as VPS is famous for its exceptional hosting performance.
Casbay's affordable and reliable Windows VPS hosting services are the ideal solution for your business. We offer a range of operating system templates, including Windows Server 2012 R2, Windows Server 2016, Windows Server 2019, and Windows Server 2022, so you can choose the one that best suits your needs. Our flexible package options are designed to cater to businesses of all sizes, enabling you to scale up quickly without worrying about physical IT infrastructure. With dedicated resources at your disposal, start using Casbay's Windows VPS hosting services today.
Memory-Optimized VPS Plan
Our High RAM VPS is the ultimate solution for memory-hungry applications, ensuring they run flawlessly.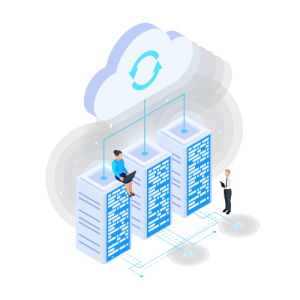 Unbeatable VPS pricing for high performance
Our Windows virtual private servers have been optimized by our team of experts, ensuring top-notch performance at an affordable price. You have full control over your server and benefit from the flexibility of a VPS while maintaining a secure architecture.
All features in our Windows VPS Hosting
Our range of Windows VPS solutions is designed to be flexible and can easily adapt to your project's changing needs. They're suitable for a wide variety of business requirements and can be easily customized using the Casbay Control Panel. Plus, you don't need to provision resources in advance since you can add them whenever necessary.
You have the flexibility to customize your dedicated environment to your liking as the server's administrator. This allows for easy setup of various services, such as hosting a website or email. Our VPS options are tailored to meet the specific needs of your web projects, providing you with a dedicated server environment that is optimized for performance
One of the advantages of our virtual private servers is their autonomy, allowing you to select from various operating systems and customise them to your preferences. You can also install a web hosting control panel, such as Plesk, to streamline the setup process for your web projects.
Our VPS hosting guarantees high availability and reliability for your websites and applications. The network has low latency, and the hardware is backed by a service level agreement (SLA), ensuring that your solutions are built on a dependable environment.
We offer automated backup options for your server, allowing you to safeguard your data with ease. You can create a snapshot of your VPS at any point in time or store backups in an external storage location using the Casbay Control Panel.
Our Windows VPS hosting plan includes a dedicated IPv4 internet protocol, which is a premium feature that sets us apart from other hosting providers. Having a dedicated IP address provides you with greater control over your online presence. 
Our server experts stand by you 24/7.  Got questions?  Get in touch with us today.