Singapore Windows VPS Hosting
Discover Windows VPS Hosting from Casbay
Get Fully Virtualized Windows Virtual Server
Casbay Windows VPS located in Malaysia providing you the best connection in Asia. In Asia, the market for VPS servers in cloud computing is only beginning. Many fresh developers start writing code and want a virtual server. Getting a Malaysia virtual windows server is the ideal push button for every business owner in Asia and its surroundings. A virtual private server, or VPS, is well renowned for its excellent hosting performance.
If you're looking for the best windows VPS server hosting solution for your business, we offer reliable and affordable Windows VPS hosting services for a huge range of operating system templates, including Windows server 2012 R2, Windows Server 2016, Windows Server 2019 and Windows Server 2022 version, so you can enjoy the latest builds. Whatever you need your Windows Server for, our flexible package options can suit businesses of any size, perfect if you're expecting to grow quickly without worrying about physical IT infrastructure. Get started with Casbay's Windows VPS hosting Asia now to receive dedicated resources only for you!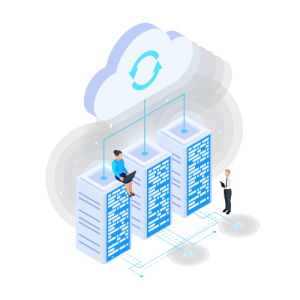 Unbeatable VPS pricing for high performance
Our professionals have optimised our Windows virtual private servers from the very beginning, and they provide exceptional performance at an amazing cost. You control your own server and receive both the flexibility of a VPS and a secure architecture.
All features in our Windows VPS Hosting
Our Windows VPS solutions may scale up to accommodate your projects and are made to fit a variety of corporate demands. Resources don't need to be provisioned in advance because you can add them whenever you want using the Casbay Control Panel. 
You are free to set up your dedicated environment as you choose since you are the server's administrator. This adaptability makes it simple to set up a Windows virtual server to host, for instance, a website or email service. You get a server environment that is created specifically to your web projects when you use our VPS options.
Our virtual private servers' independence is one of their benefits. You are free to choose from a variety of operating systems and install and customise whichever one you choose. You may also install a web hosting control panel like Plesk to make the process of setting up your web projects much simple.
Especially for websites and applications that your clients use on a daily basis, service availability is a crucial consideration. Your VPS is configured on a network with low latency and hardware uptime warranted by a SLA. By doing this, you can be sure that your solutions are built on a reliable environment.
For your server, we provide automated backup alternatives. You can protect your data using the Casbay Control Panel by taking a snapshot of your VPS at a given moment or saving backups in an external storage location.
One of many premium features is a dedicated IP address. Our Windows VPS hosting plan is fully packed with dedicated IPv4 Internet protocol.
Our server experts stand by you 24/7.  Got questions?  Get in touch with us today.