Powerful Cloud Infrastructure Customized For Your Business Growth
Experience the speed of Casbay's VPS setup! Get your virtual machine up and running in just 30 seconds and access it from anywhere using SSH, noVNC, or RDP. With flexible payment options including Credit/Debit cards, Paypal, and Bitcoin, setting up your resources with dedicated IP and high-speed network has never been easier.
Discover solutions specially designed for a wide range of activities
Casbay provides a full range of premium VPS Cloud hosting solutions that can take your website to new heights. Our team of experts is here to assist you in quickly and securely establishing cloud storage solutions and Virtual Private Servers. We believe in seamlessly integrating systems, networks, and software applications to deliver a holistic solution that meets the demands of today's competitive environment.
OVER 11 YEARS
of Experience
Casbay fosters a strong culture of continuous learning and listening throughout the years. We work hard to build a strong community with our customers and partners.
More than 50,000 GROWING CLIENTS
Our customers are at the core of our business. Whether SMEs or large enterprises, we provide customized VPS hosting solutions to fuel their business growth.
At Casbay, we are dedicated to providing round-the-clock email and telephone support, 24x7x365, to ensure timely resolution of issues submitted to our support queue.
Our range of flexible and high-quality Cloud-based VPS services and products are tailored to meet your business requirements, allowing you to stay on track for continued growth.
Experience High-Performance Dedicated Servers with No Setup Fees and Affordable Monthly Rates. Elevate Your Hosting Game with Unbeatable Value.
Cloud server is cost-effective, high-performance, and offers predictable pricing. Create an account and launch your services in minutes.
You can use all of your hardware resources for hosting websites or business applications and you get admin access to your virtual server too.
Maximize efficiency with our memory-optimized packages, which are ideal for businesses using memory-intensive applications. These cost-effective plans range from 32GB RAM upto 256 GB RAM ensuring optimal performance for diverse memory requirements.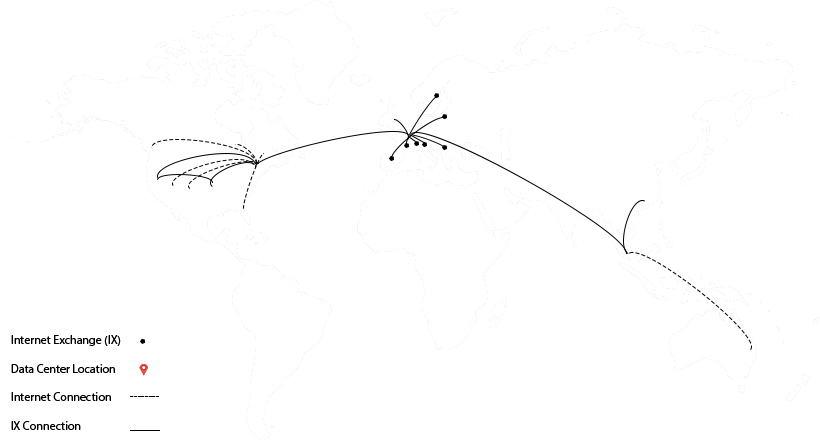 With Casbay, you'll have access to one of the world's most advanced networks, spanning 43 presence points and 29 internet exchanges globally. Our network guarantees unrivaled reliability, incredible speed, and exceptional bandwidth efficiency for your workloads.
Our strategically located, ISO-certified data centers provide optimal exposure to key business areas in Europe, the US, and Asia. Each center is designed to meet the highest standards of performance, reliability, and safety.
Take charge of your infrastructure with Casbay's Customer Portal & API. Our user-friendly customer portal and fully-featured API give you complete control, allowing you to set up your resources as you desire. With an extensive range of features, you can manage every aspect of your infrastructure effortlessly.
We prioritize the assurance of our services by subjecting our systems and procedures to independent third-party audits, verifying compliance with current industry standards. You can access all relevant certifications and insurance reports for your peace of mind.
We are well-versed in all aspects of cloud computing. Count on our VPS team for assistance and advice at any time.