Fastest response time and best for operating in Asia Pacific
Take advantage of the superior network in Asia.
Web Hosting, Domain Name, VPS Hosting, Server
Casbay  is a web hosting company that provides you the necessities you need to build your own online business. We provide services such as web hosting plans, email hosting plans, business hosting plans, domain name registration, VPS, dedicated server sand also web security services, basically everything you need to start a successful business online. 
Why Choose Casbay As Your Web Hosting Provider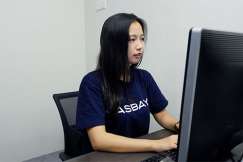 Technical & Sales
Support
You deserve the best, and we won't settle for providing anything less. We're available to you either by livechat, helpdesk, or email 24 hours a day, every day.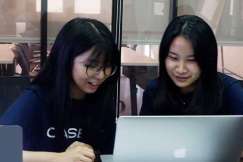 Casbay Server Uptime Guarantee
We invest heavily in ensuring our servers are not overloaded, have fast network connections and are up over 99.5% of the time.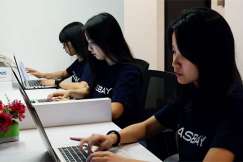 To ensure that our clients are always satisfied, Casbay provides 7 days money back guarantee from the commencement date according to the terms and conditions policy.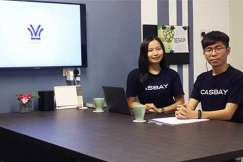 Trusted by
customers globally
With over 80,000 happy customers and 80,000 domains under management, we know how to set you up for growth and success online.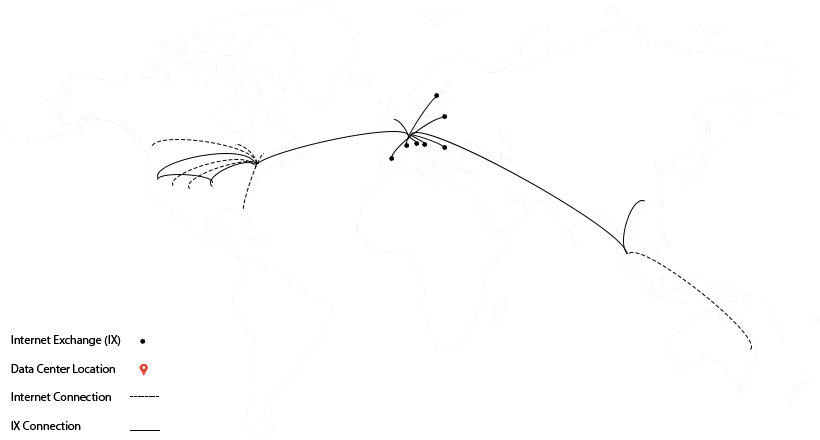 Casbay's customers will have access to one of the world's largest, cutting-edge networks. Incorporating 43 presence points and 29 Internet exchanges worldwide, our network offers tremendous bandwidth efficiency, blinding speed and unrivaled reliability for your workloads.
We have installed top-tier, ISO-certified data centers around the globe at strategic locations to ensure prime exposure to major business areas in Europe, the US, and Asia. Each is designed to meet the highest performance, reliability, and safety requirements.
Our Customer Portal & API will position you in the driver seat. Isn't it wonderful to be in control? To set up the stuff exactly as you wish. We've created a customer portal that is easy to use and a full-featured API that gives you total control. It has a rugged set of features that govern every part of your infrastructure.
We require independent third-party auditors to verify that our systems and procedures comply with all the current industry requirements to assist you in this and give you the reassurance you require. And all the related certifications and insurance report information can be found right here.