Malaysia Linux VPS Hosting
Unmanaged Linux VPS hosting deploy in 1 min with full root access, 99.97% Uptime. The only Linux VPS hosting option you'll ever need.
Linux VPS Hosting Singapore
Casbay Linux VPS hosting meet your requirement if you are looking for cheap Linux VPS. For all VPS hosting plans, we provide a real time monitoring system where we actively monitor your Linux server. Casbay Linux VPS is an unmanaged Linux VPS hosting allows you yo choose your preferred Linux distributions suitable like Debian, Ubuntu, and CentOs to be deployed. Instantly install Linux VPS purchased with PayPal, credit card, debit card, or Bitcoin.
Casbay fast, reliable Linux VPS powered by KVM Virtualization. Our Linux KVM VPS provides you a dedicated resources without sharing them and ensuring an optimal performance on your side. Casbay's cheap Linux VPS from as low as $5.59/month without compromises provides secure Linux VPS hosting for everyone. Fast NVMe VPS servers with complete root access for Linux projects! Deploy in just 60 sec! Our Linux servers are housed in Singapore and Malaysia's most secure data centers. If you are looking for a more flexible and scalable VPS resources, visit our Cloud Hosting  to know more.
Casbay cheap Linux VPS hosting plan with KVM Virtualization! More flexible resources with Cloud Hosting!
Linux Operating Systems and Distributions
Deploy Linux VPS hosting with a selective choice of operating system to be chosen.
Debian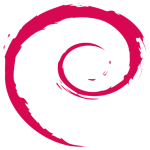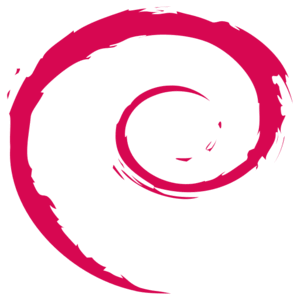 Debian has access to online repositories that contain over 51,000 software packages making it the largest software compilation. Debian officially contains only free software, but non-free software can be downloaded and installed from the Debian repositories. Debian includes popular free programs such as LibreOffice, Firefox web browser, Evolution mail, K3b disc burner, VLC media player, GIMP image editor, and Evince document viewer.
Ubuntu
CentOS
Fedora
Linux VPS Performance Without Limitations
KVM architecture provides reliable, energy-efficient KVM VPS hosting, security, memory management, performance and scalability, live migrations, as well as scheduling and resource control making KVM an appealing option for developers who need access to a wide array of capabilities from their VPS service.
You have full control over the hardware resources on your VPS server. Linux VPS hosting allow you to manage your online projects in an environment that you can customize to your needs. Administrator have full access in Linux VPS server system, allowing you to install PHP, modules, firewall and hosting your production environments and applications.
Intel's next-generation architecture, NVMe SSD storage, and a highly robust infrastructure power these Linux virtual server. Our Linux VPS hosting have been developed by our staff to provide you with the best possible performance with low latency and IOPS up to 100x as compared to normal hard disk drive.
Our Linux VPS are built to meet your requirements and scale up as your company grows. The Linux VPS hosting plans in Casbay give you full root access to your server, choosing  your preferred Linux Operating System like CentOS, Ubuntu, and Debian, at the same time you may install and use the cPanel to add resources that you need.
We understand that you rely on your Linux server to stay operational at all times. Service updates or migration are smooth, and in most situations only a single reboot is necessary, reducing downtime on your Linux server.
The infrastructure your Linux VPS is built provides the highest degree of availability for production and commercial applications. You can assure long-term stability with low latency and hardware availability guaranteed by a SLA.