The Strength of High End Cloud Servers and Flexibility of Public Cloud
Casbay Public Cloud provides a wide range of hourly VPS that are billed hourly. All of your Public Cloud needs can be fulfilled with flexible, scalable and secure Cloud Server. We make deploying, managing, and scaling your cloud infrastructure simple. 
Launch Your Cloud Instance in Minutes
The Casbay Public Cloud provides a wide range of pay-as-you-go cloud solutions. Our solutions are designed to help you with your projects in a straightforward manner — leverage the flexibility of on-demand resources to scale up from small projects to large-scale deployments.
Casbay Cloud delivers fast memory and cutting-edge CPUs to fuel your cloud based server and deliver quick and efficient solutions with low latency. Deploy Casbay Cloud hourly VPS with just a few clicks from the easy-to-use console and rapidly scale up your Cloud Server on real-time demands. Casbay Cloud solutions template comes with a variety of options and solutions to meet all of your cloud requirements. All of our resources are available on demand, giving you complete freedom.
Casbay Cloud Server Features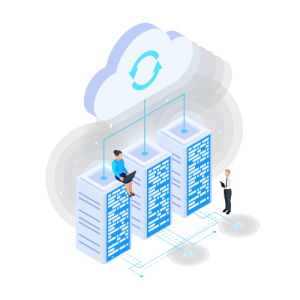 Casbay Cloud Server Pricing
Our VPS solutions are made to meet all of your requirements and expand as your company expands. Casbay Public Cloud is a low-cost, high-performance platform. The variety of services and the flexibility of resource sizing allow you to manage your usage in the best way possible, depending on your needs. We place a high value on cost transparency. You can upgrade your resources whenever needed without having to deploy new plan. This helps you manage your budget and pay as you go for what you actually use.
Selection of Images (OS) To Deploy Your Cloud Instance
Deploy Cloud Instance with Pre-Installed Software
Create Your Instance in 3 Easy Steps! Build your Public Cloud instance using our easy-to-use Cloud platform controls.
Build your instance using our easy-to-use Cloud platform controls.
Multi-Region Cloud Deployment
We offer multi regional hosting in 3 regions: MALAYSIA, SINGAPORE AND HONG KONG. Launch your instances in the region of your interest and reap latency benefits and optimized deployment.