Malaysia Linux VPS Hosting
Best Forex VPS Hosting for Continuous Trading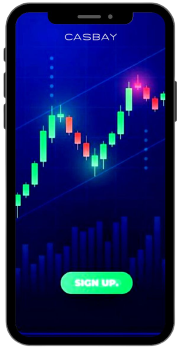 Get a Low-cost, Ultra-fast and  Low-latency VPS for Forex Trading
Why Choose Casbay Forex VPS Hosting?
With any Forex VPS hosting plan, you will have an option to select Windows Server 2008 / 2016 or 2012 Standard OS. The Windows OS license will be pre-activated on your VPS, there is no additional cost for the OS license.
Latency is an important factor when selecting the VPS for Forex Trading. Casbay Hosting offers Forex servers in Malaysia. You can choose the nearest location to your Forex broker and get the benefits of low latency.
The hardware is never compromised. All Forex Trading VPS are powered by high-speed E5, E7, and Gold series processors, high-speed server-grade SSD drives, and RAID configuration. Because of this, Your trading will perform at its absolute peak.
Casbay VPS can upgrade your Forex Trading VPS to any higher VPS plan in the series. While upgrading your VPS, all your data and IP address will remain intact. In addition, there is almost "zero" downtime during this process. Email to our support team on your request to upgrade plan.
We understand that you rely on your Forex VPS to stay operational at all times. Service updates or migration are smooth, and in most situations only a single reboot is necessary, reducing downtime on your Forex VPS server.
We understand that speed is the most important factor in trading. All our VPS servers hosting Forex Trading VPS are running with 1 Gbps port connectivity. You can run your MT4 virtual server or MT5 virtual server instances without sluggishness.