Malaysia Linux VPS Hosting
Best Forex VPS Hosting for Continuous Trading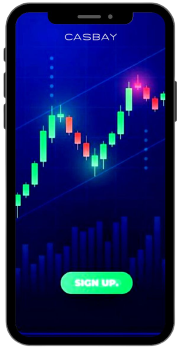 Get a Low-cost, Ultra-fast and  Low-latency VPS for Forex Trading
Why Choose Casbay Forex VPS Hosting?
With our Forex VPS hosting plans, you can choose between Windows Server 2008/2012 Standard and 2016 operating systems at no additional cost. The Windows OS license comes pre-activated on your VPS for your convenience.
Reduced latency is a vital consideration while selecting a Forex Trading VPS. With VPS servers based in Malaysia, Casbay Hosting provides you the flexibility to choose the closest server location and experience low latency for optimized performance.
Upgrading your Forex Trading VPS to a higher tier is a simple process with us. Your data and IP address will remain unchanged during the upgrade, and there will be minimal to no downtime. To upgrade, send an email to our support team with your request.
Casbay VPS can upgrade your Forex Trading VPS to any higher VPS plan in the series. While upgrading your VPS, all your data and IP address will remain intact. In addition, there is almost "zero" downtime during this process. Email to our support team on your request to upgrade plan.
We understand the criticality of uninterrupted VPS service for our clients. Therefore, we ensure that service updates or migrations are carried out smoothly with minimal impact. In most cases, only a single reboot is required, resulting in reduced downtime for your Forex Trading VPS server.
We know that in the world of trading, every second counts. That's why our VPS servers for Forex trading are equipped with 1 Gbps port connectivity to provide lightning-fast speeds. You can operate multiple MT4 or MT5 virtual server instances without any performance issues or delays.