Optimizing MySQL databases
We will be demonstrating how to optimize your MySQL tables.

Note: Some tables can not be optimized.

1. First, log into your cPanel and select the PHPMyAdmin icon.

2. Next, select the database you wish to optimize.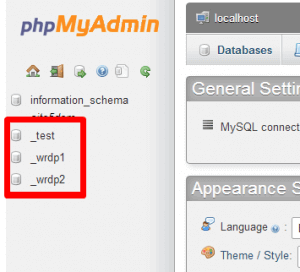 3. Then, select the tables you wish to optimize. Or you can click the select all link located at the bottom of the table list.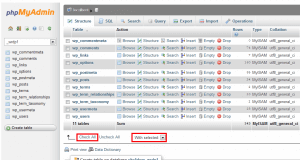 4. Click the "with selected" drop-down menu, and select Optimize.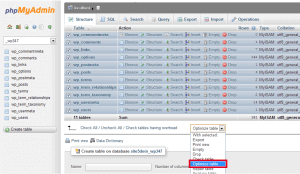 5. Lastly, you will see the results of it on the next screen after the optimization completes.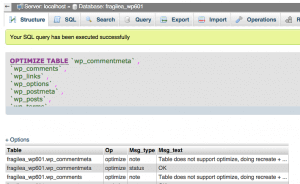 We hope this article helped you to learn about how to optimize MySQL table in phpMyAdmin. For more articles, please go to
Knowledge Base
.