How can I manage my MailEnable?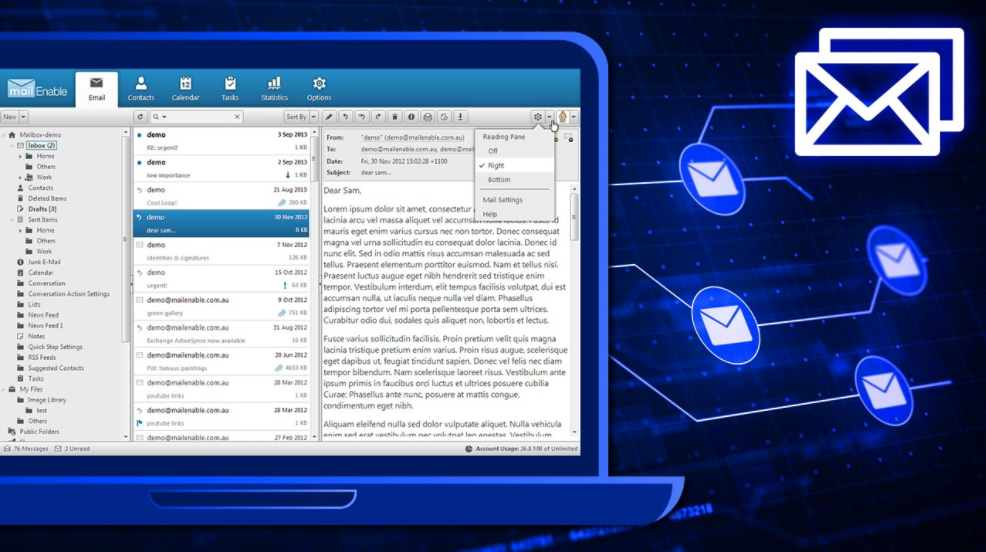 To manage my MailEnable :
1. Firstly, open MailEnable Professional Program.
2. Secondly, create a new postoffice by right-hand clicking the postoffice and enter the domain name & password
3. Then, enable WebAdmin by right-hand clicking | Properties | Web Admin | Enable Web Admin
4. Next, you should now be able to access MEAdmin via the following URL: http:1.2.3.4meadmin
5. Enter the admin username & password.
For further information, please contact our team.
MailEnable is another excellent proposal if you have a Windows Server. It is a paid mail server, but there is a free version too (the Standard). It is one of the most popular mail servers for Windows.
There are 4 versions:
Standard (Free)
Professional (starting at 349 USD)
Enterprise (starting at 699 USD)
Premium (starting at 1098 USD)
It is popular of its integration with Outlook and its set of features similar to Microsoft Exchange.
Supports SMTP, IMAP, and POP3 (All versions)
Webmail for easy access through the web (All versions)
Contacts, Calendars, Schedule Tasks (All versions)
Anti-Spam (All versions)
Media players for videos and audio for the attached files (All versions)
ActiveSync (cost extra) for iOS and Android. (Professional and up)
Content filtering (Professional and up)
Antivirus (Professional and up)
Outlook MAPI Connector for MS Outlook (Enterprise, unlimited for the Premium)
Collaboration and sharing (Enterprise, Premium)