Every day we meet incredibly talented and professional people. We've hired people from every corner of the globe to bring us new ideas and help us produce the best for our clients.
What makes Casbay different?
Casbay have nearly 500 colleagues working together all over the world, from over 40 different nationalities. Casbay is kept small enough to be personal and scalable but big enough to have a global impact. Moreover, we built this wonderful family vibe together to give us the feeling of being away from home. Besides, we will be there for you from a personal contact, starting with your interview, meeting your new team, and every step of your onboarding. In addition, opportunities for personal and professional development with a culture that is human friendly would make you want to live and work with us.
We take pride in having a great range of cultures and nationalities, ideas and life experiences inside Casbay. On top of that, a strong sense of community, we're casual and easy going. Thus, we recruit knowledgeable, imaginative and committed people who have the ability to develop their career with us.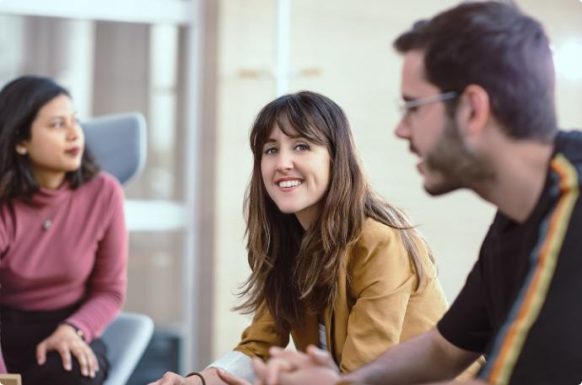 One of our main values is 'Never stop Learning! We firmly believe in target setting and self-reflection at Casbay; empowering all staff to develop as unique individuals. Besides, there is no greater boost in confidence than in accomplishing the next steps that we set in our growth. Thus, that's why we provide plenty of opportunities for all workers to meet their potential goals and ambitions and achieve success.
The career paths of Casbay offers you an overview of the many potential career steps inside the company. Moreover, we will inspire you to take the next steps and invite you to make your own Personal Development Plan, when you're ready. You will be guided by the detailed plan in identifying your needs and priorities to meet your career aspirations and achieve your full potential.
Learning is the passport to the future. Casbay aims to build and maintain a community of learning, so that you can improve yourself. We do so by the provision of learning opportunities, career options and services for personal development.
Having fun encourages creativity and improves collaboration and teamwork. We strongly believe you are doing the best when having fun. Our Fun & Pride department therefore still surprises us with all kinds of activities during the year.
It's important for us to have happy and healthy employees. That's why we take care of you every day from free lunch & fresh fruit, to team sports and mindful yoga.
It is never too late to start saving. Whether  you're single, raising a family or getting close to retirement, Casbay offers a flexible pension package for workers as well as health care benefits.
Apart from working, we also like to get together for team event, BBQ's, birthday parties and others.