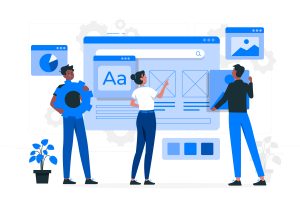 As WordPress reaches its remarkable 20-year milestone, it's a time for celebration and reflection on its profound impact on the web development landscape. From its humble beginnings as a simple blogging platform, WordPress has evolved into a powerful and versatile content management system (CMS) that empowers millions of websites worldwide. In this article, we'll delve into the journey of WordPress over the past two decades, exploring its significant milestones, key features, and the lasting influence it has had on the online world.
The Birth of WordPress
A Catalyst for Change In 2003, WordPress was born, thanks to the collaborative efforts of Matt Mullenweg and Mike Little. Initially, it started as a fork of the b2/cafelog platform but quickly gained traction due to its user-friendly interface and customization options. WordPress was built with the vision of making web publishing accessible to all, regardless of technical expertise. Its open-source nature allowed developers worldwide to contribute to its growth, fostering a vibrant community that fueled its rapid evolution.
Evolution of WordPress
From Blogging to Full-Fledged CMS With each major release, WordPress expanded its capabilities, transforming from a blogging platform to a full-fledged CMS. Version 1.0 laid the foundation, providing basic blogging functionalities. Version 2.0 introduced a revamped admin interface and plugin architecture, enabling users to extend WordPress beyond blogging. Subsequent releases introduced significant improvements, including enhanced security, improved user experience, and powerful features like custom post types, taxonomies, and multi-site capabilities.
One of the most significant milestones in WordPress's evolution was the release of the Gutenberg editor in 2018. Gutenberg revolutionized content creation, introducing a block-based approach that made it easier to design and structure web pages. This innovative editor streamlined the process of creating rich, visually appealing content without the need for complex coding.
The Impact of WordPress
Empowering Websites Everywhere WordPress's impact on the web development landscape cannot be overstated. It has empowered millions of individuals, businesses, and organizations to establish their online presence with ease. Here are some key ways WordPress has influenced the web:
Accessibility: WordPress has made website creation accessible to a broader audience, eliminating the need for coding expertise. Its intuitive interface and extensive library of themes and plugins allow users to build and customize their websites effortlessly.
Versatility: From personal blogs to e-commerce stores, portfolio websites to news portals, WordPress caters to a wide range of website types. Its flexibility and scalability make it suitable for projects of any size and complexity.
Thriving Ecosystem: The WordPress community is vibrant and supportive, fostering collaboration and knowledge sharing. Developers worldwide contribute themes, plugins, and solutions that enhance WordPress's functionality and extend its capabilities.
SEO-Friendliness: WordPress's structure and architecture inherently support search engine optimization (SEO) best practices. With plugins like Yoast SEO and All in One SEO Pack, users can optimize their websites for improved visibility and organic traffic.
Constant Innovation: WordPress continues to evolve, keeping up with the ever-changing web landscape. Regular updates and new features ensure that users have access to the latest technologies, security enhancements, and performance improvements.
As WordPress celebrates its 20th anniversary, it's a testament to the vision, dedication, and collaborative spirit of its creators and the broader WordPress community. From its humble origins to its current status as a dominant CMS, WordPress has played a pivotal role in democratizing web development and empowering individuals and businesses to thrive online. As we look ahead, there's no doubt that WordPress will continue to evolve, adapt, and shape the future of the web for years to come.