What are WordPress Plugins and How Do They Work?

Plugins are pieces of software designed to perform a specific set of functions or add specific kinds of functions to any self-hosted WordPress website. WordPress plugins are only available for self-hosted WordPress sites. Hosted versions (such as WordPress.com) usually provide theme options for customizing websites, but it is not possible to install plugins for free to customize websites on these platforms.
WordPress plugins are written in PHP, which is the programming language of WordPress itself. When using a WordPress plugin, you can easily install or "plug" the required plugin into an existing WordPress site without any code. WordPress are able to run websites from small personal blogs and professional archives to large companies and e-commerce stores. The power of plugins can extend the functionality of a WordPress website when creating a completely unique website.
The core WordPress code provides the necessary framework for building a basic website. You can add some specialized features by choosing certain WordPress themes, but these features are usually related to customizing the structure of the website itself. For example, a theme designed for photographers may include options for galleries or slideshows, while an e-commerce theme may have basic functions for setting up product pages. The plugin integrates a set of fully developed features into your WordPress site, and can include options for customization and configuration.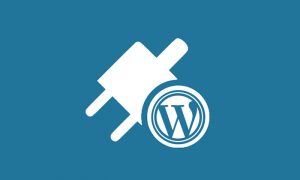 What Can Plugins Do?
With the help of plugins, you can easily convert a basic WordPress website into a fully functional online storefront, membership website, blog or website that can meet the complex professional needs of multinational companies. Generally, plugins can add basic functions that are useful for any WordPress website, as well as functions that meet specific needs. Plugins can enhance your WordPress site in the following ways:
–        Improve user experience. Plugins can add features to help users browse the site, find content, post comments, subscribe to updates, and contact site administrators.
–        Add basic security features. The core installation of WordPress has basic security features, but plugins can add sophisticated firewalls, alerts, user verification, and spam blockers to improve site security.
–        Speed ​​up website loading time. Plugins can speed up your WordPress website by enabling caching and optimizing images.
–        Simplify your workflow. They can help optimize the searchability of your website, add an editorial calendar, schedule posts, and manage social media sharing and email lists.
–        Improve the appearance of the website. Plugins can add designer fonts, gallery, sliders and media players to your site. Some themes require certain plugins to execute properly.
–        Add the required functionality to the goal of the website. Plugins can add features such as product pages and shopping carts to e-commerce sites, login pages, paywalls, and a long list of other features to support the intended purpose of the site.