You probably have seen the word KVM VPS before, but what exactly is VPS and KVM VPS? VPS (Virtual Private Server) is virtual server allows you to host and manage resource-intensive applications and projects without physical server.
With virtualization technologies, a single physical server is able to run one or several virtual machines (VMs). These virtual servers communicate with the host through hypervisor, which acts as a link between cloud and hardware resources.
Each VPS is running on its own Operating System (OS) and have dedicated resources. Therefore, compare to Shared Hosting, VPS ensures several benefits like unrestricted root access and faster loading time.
KVM (Kernel Based Virtualization)
On the other hand, KVM, also known as Kernel-based Virtual Machine is one of the virtualization technologies or hypervisors used by hosting companies to set up VPS. Other open source hypervisors including XEN, vSphere and Microdoft's Hyper-V.
KVM hypervisor has been around for a decade and it's build into standard Linux kernel. By that, almost any Linux distribution is ready to act as a hypervisor once it's installed.
The difference between KVM and other hypervisors is the approach to access the virtualization features of CPU. KVM utilizes a module build inside the operating system kernel while other hypervisors like XEN operates outside the host OS, and other hypervisors emulate the CPU completely.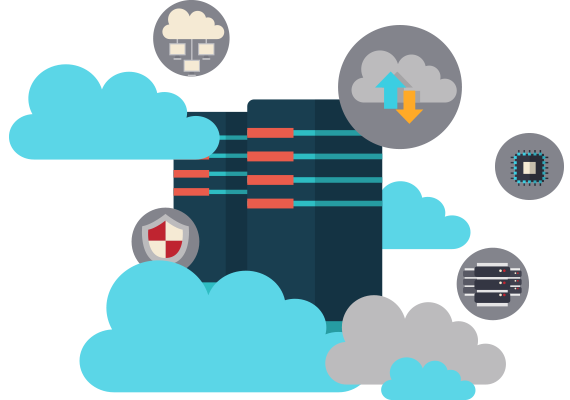 Why should you choose KVM VPS? The pros is that all applications and use cases for KVM should be very similar to how it would on a dedicated server — as it is independent from the host node. Therefore, you can run Docker, OwnCloud, kernel headers, and many more.
In addition, KVM VPS hosting offers better performance. Generally, providers offering KVM VPS tend to run the host nodes on more powerful host nodes than they would for containers, as the extra overhead that KVM requires to operate efficiently from a host-perspective. Furthermore, certain resources within KVM cannot be oversold easily. This is the main reason why consumers prefer to look for "KVM" when finding a VPS hosting solution.
Typically, most KVM VPS hostings offer a control panel such as Virtualizor to allow you to VNC or HTML5 Console into your server. This is useful if you need to console into your server and find remote access like SSH or RDP inaccessible for any reason. Most VPS providers today allow for custom ISO's as well, enable you to install your own Operating System.
Overall, we can see why many hosting providers adopt their virtualization platforms with KVM throughout the years, and why consumers tend to prefer it when seeking out a virtual private server.
Thanks for reading!