Extreme power, flexibility and control.
Casbay's Asia dedicated server is hosted in Tier 3 Singapore Data Center. When you have businesses that are based in Asia, our Singapore Windows dedicated server and Singapore Linux dedicated server are the ones for you. Furthermore, our dedicated cloud server has gone through numerous reengineering process to ensure that you are served at lightning speed. With Casbay's Asia dedicated hosting, you don't have to manage and maintain your own servers. Besides, Casbay also have a top notch technical support team that is able to assist you whenever you need them.
Wish to Use Custom Dedicated Servers?
Look at the above plans if you are interested. But if you need anything more, feel free to leave a message or have a live chat with us.
Features Provided For You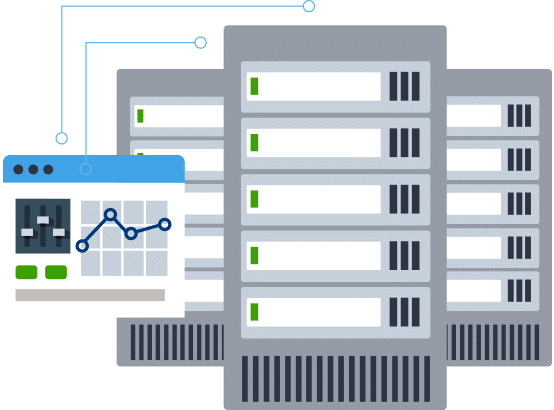 Why Should You Choose Casbay's Dedicated Server Hosting?
An Asia Dedicated Server With High Performance
Casbay's Asia dedicated servers are equipped with fast processors and RAM. Thus, our dedicated servers are able to provide you the ability to manage heavy workload on your website.
No Sudden Increase In Traffic
Ever been bothered by a sudden surge in traffic on your website? Do not worry because with our dedicated server, you will have a shared bandwidth of 100MBps.
Network & Server Uptime Guarantee
Reliability and uptime are the most important criteria for a  company/brand. Hence, you can count on us on network and server uptime. We will continue  striving to give you the best.
Reliable Support By Qualified Server Engineers
Our team of engineers monitor your Asia Dedicated Server 24/7/365. Also, we make sure all of your issues are solved immediately.
Casbay provide Asia Dedicated Hosting Rental
To ease your work, we provide Asia server rental for you.
Our technical support team offers you the support you need for your dedicated cloud server hosting. Just contact us via email, live chat and also remote access help.
24/7 Server Monitoring
We will monitor your server performance, particularly during traffic spike. As promised, our support team will be here to assist you 24/7.